Grants For Business Owners - Do They Exist?
Since the market recession some 18 months ago, there has been a tremendous amount of talk regarding grants for
business owners
. And, with that talk there comes a lot of confusion. Most government grants programs are not designed to provide capital directly to business owners - although there are a few exceptions. Most federal grant programs provide money to state and local government entities (state, city, county) for them to distribute out into their communities. These grant funds come with many rules and are usually only provided to businesses that are either non-profit or that provide products and service that the local governments deem necessary for their areas - like road construction (as there are not many non-profit road construction companies).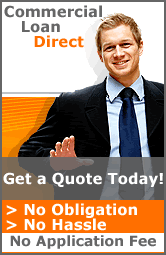 There are very few
government grants
that go directly to business owners - especially if the business owner just simply wants to start or grow their for-profit business and does not provide services that benefit everyone at large. But, the recent stimulus plan did provide some companies in some areas direct funding - like some recreational vehicle manufactures in the mid-west - but, these company were deemed by our government to be in the utmost need and it was an action that was meant to save jobs and entire communities as many of these communities relied on these manufacturers completely (no other industry to replace those vehicle makers should they shut down). Plus, they (the industry) were able to lobby the government for help - something that most small business owners cannot do on their own.
For those businesses seeking grants, there are still a few options not including the standard innovation research grants or non-profit grants (programs like SBIR, STTR or grants.gov) that could possibly offer business owners some support:
- National Association for the Self-Employed - Business Development Grant Program.
- Catalog of Federal Domestic Assistance - contains detailed program descriptions for 2,036 Federal assistance programs
- smallbusiness.com/wiki/Federal_grants - Complied information regarding grant opportunities and possible resources.
Also, it is noted that several states are stepping up to help their local small businesses - like California and Texas. These states realize that their fortunes and the prosperity of their people rely heavily on the foundation of small businesses and are stepping up to fill a needed funding gap. Lastly, if your business is seeking grant funding - don't be afraid to look at and contact other businesses (usually large multi-national companies) like MillerCoors or IBM. Many of these large organizations provide grants funds to businesses in their local communities or for businesses that provide products and services that can make larger business's operations better - some not only provide grant funds but may become your best customer as well.
When seeking grants - realize that there are many, many grants out there but many are jot designed for or can be accessed by your average Main Street business. If your business feels that grants are its best chance to survive, do your research and homework on the opportunity - there are still grant funds available for small business - but it will take work and effort on owners part - just because the grant money is free in the since of not having to pay it back - you still have to work for it.
Joseph Lizio holds a MBA in Finance and Entrepreneurship, is the founder of
Business Money Today
, has a strong commercial lending background and is regarded as an expert in business and finance.
Visit to - http://personalgovernmentgrant.blogspot.com/

Article Source: http://EzineArticles.com/4096057
Tags - Grants For Business Owners,
federal grants business owners,loans business owners,grants for small business owners,grants for disabled business owners,government help for small business,free grants to start a business,government programs for small businesses,free money to start a business